Sustainable brands witness higher market share gains and grow three times faster on average than their competitors, while achieving higher workforce and customer satisfaction.
Sustainability marketing isn't just good business sense, it is a necessity to meet the expectations of the ever-more discerning buyer.
The shift has seen sentiment point in the direction of products, services and companies who respect their responsibility to their employees, the community and, of course, their consumers. 
In this article, we will analyse the importance of sustainability and how you can leverage sustainability marketing to change your business and drive growth. 
Brands that authentically lead with purpose not only succeed faster than transaction-based brands, but change their industries, contribute to cleaner environments and improve people's lives.
Those brands who use sustainability marketing to articulate why they exist and what problems they are here to solve, not only experience exceptional growth but also reap greater financial benefits much faster.
What Consumers Value and Want
Some businesses make the mistake of assuming that because of the nature of their service or products, their target market doesn't care about sustainability.
For example, it would be easy to assume that a luxury holidaymaker would be more focused on the opulence of their experience. However, travel and tourism industry marketing research indicates otherwise. 
Thirty-three percent of prospective Hilton guests actively search for information regarding the company's sustainability practices before booking. (1)
The new consumer has evolved their focus from price sensitivity to capital consciousness. A recent survey indicated that 59% of people are willing to pay more for environmentally friendly products and services. (2)
If we fail to recognise this change, we miss the opportunity to create deeper connections with consumers, communities and even our own talent. 
How to Activate Sustainability in your Business
It's not too late to make real changes that streamline your business into the sphere of sustainability. 
Here are three key areas of focus to begin your journey:
1. Approach Sustainability from Every Angle

Sustainability only truly works if it is embedded in every aspect of your operation. Every area of your business needs to be part of your sustainability focus.

Put your heart at the core of your decisions and get your team involved in the new direction so they will own the process.
Loving Earth's entire business model and mission is focussed on sustainability and  ethical practices. 
Their commitment is demonstrated through their 360 degree approach to sustainability. 
From the sourcing of their cocoa, to providing jobs in developing communities and using compostable packaging, Loving Earth has built a high level of trust with their audience. 
This trust has grown their customer base, creating a strong connection with a growing audience who share the same vision.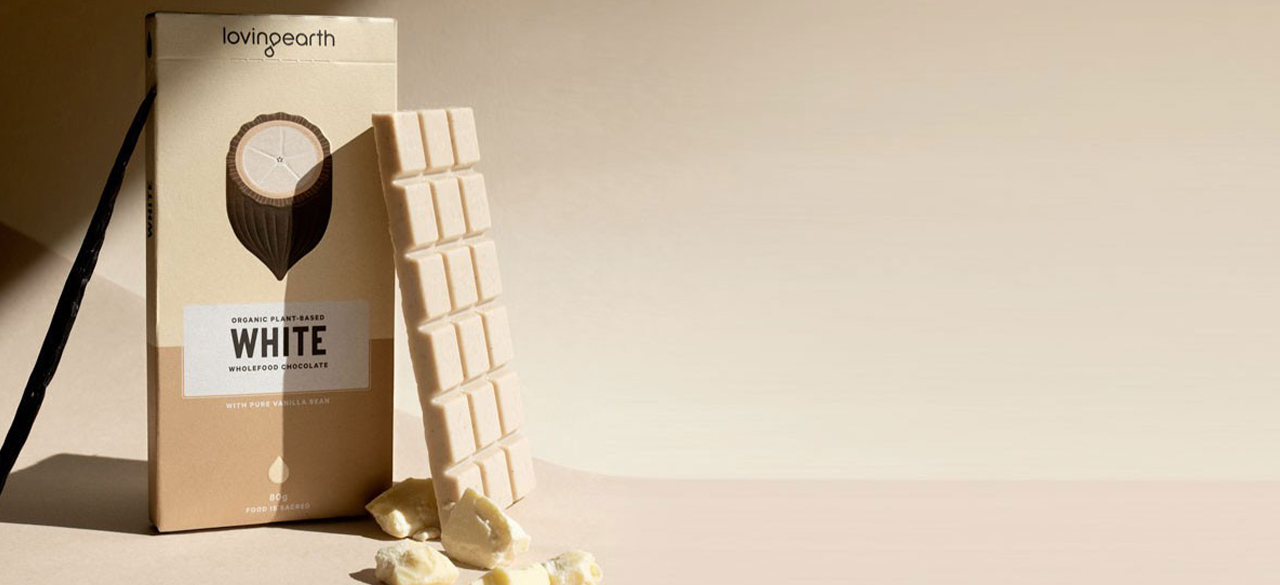 2. Play the Long Game

Succeeding at sustainability doesn't happen overnight. It requires constant, gentle pressure.

The team at luxury resort One&Only Reethi Rah in the Maldives, began to notice an increasing number of guests requesting information about their sustainability practices. 

They re-activated its sustainability vision in 2016, partnering with the world's leading benchmarking and certification group for the tourism and travel industry, Earth Check.

Within four years they have worked their way up to Gold Standard, recently achieving the coveted status.

Now their team speaks to guests about their achievements with passion and pride, while guests are more likely to feel good about their holiday and return.

Hilton began reducing carbon emissions in 2008. Their long game has them striving towards doubling social impact and halving their environmental footprint by 2030. (3)
3. Partner with Like-Minded Brands

Sustainability has an almost magical way of bringing the best out in everyone. It is a chance to put competitiveness to the side and work together to do something good.

A wonderful example of this in food advertising and marketing is Woolworths' partnership with OzHarvest. 

Woolworths uses green marketing to celebrate its consistent provision of food, allowing OzHarvest to help feel people through 1,300 different charities.
The partnership not only had a positive impact on the community, but also on team morale and increased customer sentiment and trust. 
The partnership opened new audiences up to both Woolworths and OzHarvest, presenting an incredible opportunity for growth.
Embedding sustainability into your company won't happen overnight but implementing actionable plans today with long term outcomes will place you in a leading industry position.
Practical Steps to Sustainability Marketing for Growth
When sustainability becomes a part of your business, it opens an opportunity to focus on your social and environmental investments as a compelling and powerful marketing strategy. 
It works by speaking to the new consumer sentiment of conscious capitalism to build relationships.
By demonstrating that what's important to your customers is important to you, you create a deeper connection based on values that people hold as being intrinsic to who they are. 
There are ultimately three pivotal areas of sustainability marketing to master:
1. How to Tell Your Story
Sustainability marketing is about telling your authentic story in a way that not only demonstrates your impact, but helps your audience create positive behaviours in their own sustainability journey.

Proctor and Gamble is a family care, grooming and laundry company that is very attuned to its billions of customers around the world.

Their sustainability vision focuses on equality. As soon as you reach their home page, it's impossible to ignore it. It's right there in their slogan,

"A force for good and a force for good."
Activewear company Patagonia has been a leading example of sustainability in its operations and marketing for many years. The company itself is an Activist. 
They are mission-driven in the resources they choose and aren't afraid to admit their mistakes in order to improve themselves. 
When they discovered that their Taiwanese factory had poor labour practices, they actively partnered with an NGO to improve safe work conditions. They were completely transparent with their customers, helping to build trust. (4) 
Their marketing very consciously showcases their purpose-driven vision. Patagonia's 'Don't Buy This Jacket' campaign snubbed its nose at the concept of mass consumerism. 
It launched on Black Friday, a day when retailers traditionally aggressively cut prices to prompt mass consumerism. 
The campaign drew consumer attention to the environmental impact of their purchase decisions – asking them to not buy their products unless that actually need it. 
The campaign was bold. It attracted attention for all the right reasons and is still referred to as a 'best in class' example of advertising many years after it was launched. It gave Patagonia's customers the sense that they cared more about the community and environment than they did about their bottom line. (5)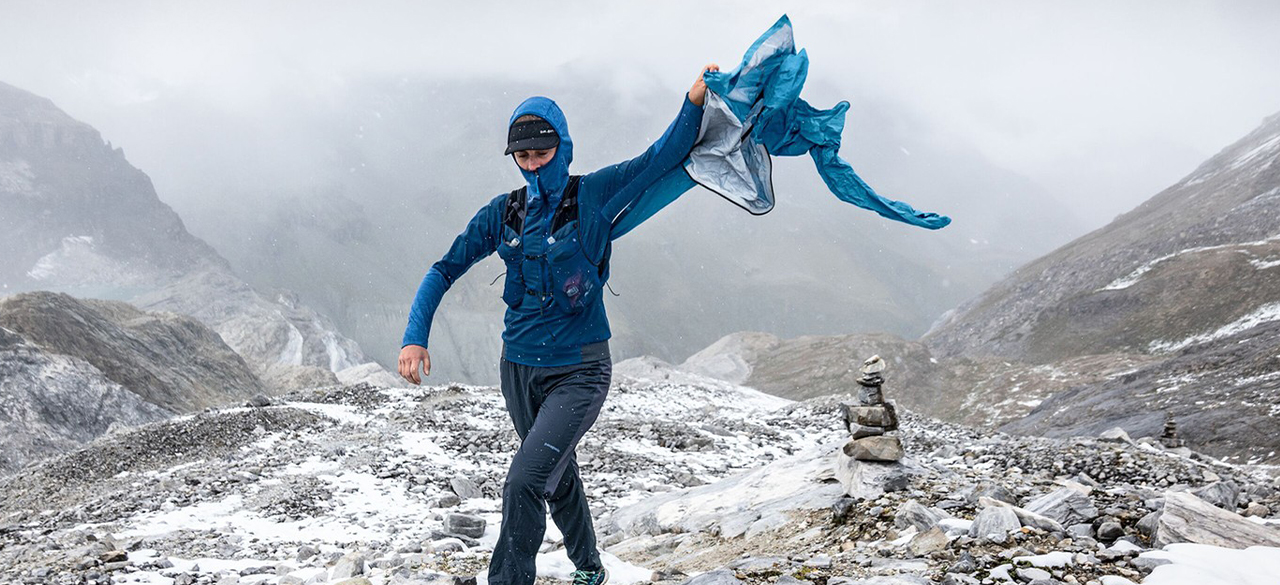 Your organisation's story needs to reflect your values authentically – it should sound genuinely like it comes from inside the leadership and frontline teams. But it also needs to speak directly to your customers and potential customers, filling a gap and meeting a need in a way that no one else can.
Don't be afraid of the power of emotional storytelling. 
2. Compelling Content
Your website can be your hardest working salesperson. But only if it's found. 
Did you know that 75% of people won't look passed the first page of search engine results? Where does your website sit? (6)
Being found online requires search engine optimised content that speaks directly to your audience.
The first step is to understand the search intent of your audience. What are their core needs and wants? Why would they be searching for your product or service? What keywords would they use to find you?
Secondly, ask yourself how you can help your customer live more sustainably.
Sunglass Fix is a leading sunglass repair brand with sustainability at the core to their business.
Needing to attract a new millennial audience and strengthen their positioning as a credible sustainability brand, Vim + Zest developed a strategic SEO content plan focused on how to live more sustainability. 
The campaign saw a 11.6% increase in search visibility across their Australian site, a 24.3% increase in search visibility across their UK site, and secured first page Search Engine Page Visibility for 6 of their non-branded keywords across a 3 month period. 
The campaign strengthened Sunglass Fix's position as a sustainability leader, attracting a new loyal audience who shared the same sustainability mission.
Not sure where to start? Here are 5 Successful Content Marketing Examples to inspire your content strategy.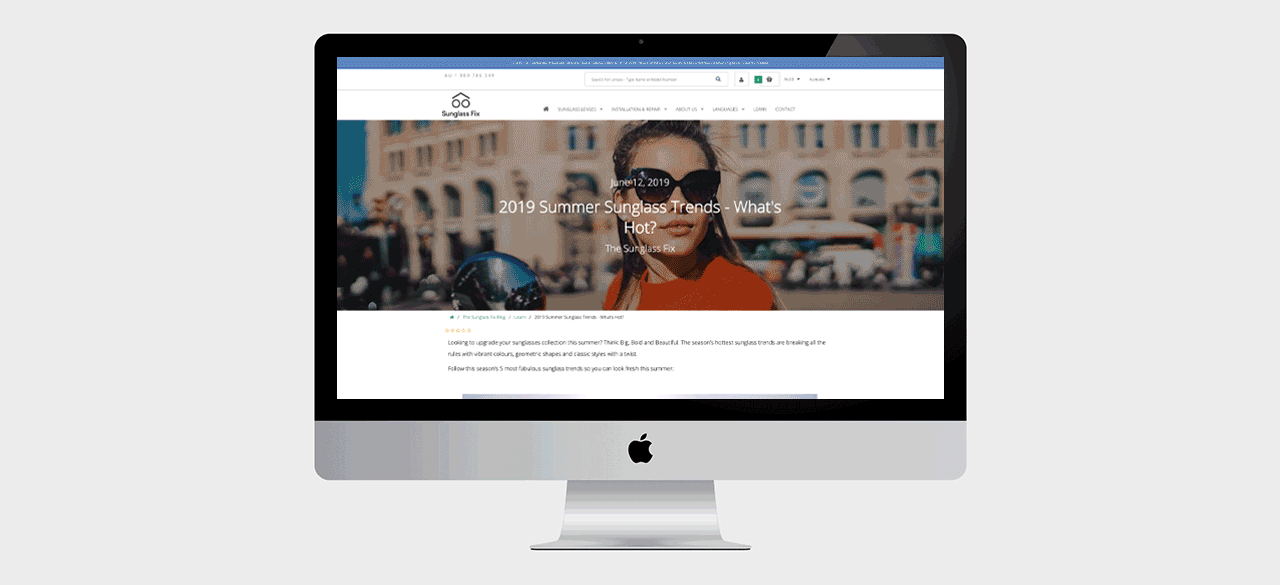 3. Building Your Tribe

Sustainability marketing isn't just about what you say. It's about telling your story in the right place so that it draws the right people to take the action you want.
It's about building an authentic following of likeminded people who share a common vision.
Social media is built for conversation. It's an important lead generation tool to build authentic relationships with new and existing customers and grow your tribe of loyal followers. 
Find out more about the power of lead generation in our report Lead Generation: A Beginner's Guide.

Plan and execute content that reflects your values and systematically adds value to the viewer. This could include:
Showcasing how you're implementing sustainability practices across your business 

Highlighting environmental leaders within your organisation

Sharing success stories of sustainability initiatives you've implemented. 

Interviewing like-minded suppliers or partners
A key action that many people miss is encouraging their employees to share the company's social media posts. Your employees are your most important advocates. 
Did you know that brand messages shared by employees on social media receive 561% more reach than the same message shared via a brand's social media account? (7)
Employee advocacy builds brand trust and credibility.
Some tips to encourage your employees to be more active on social media: 
Ensure your social media policy is simple and easy to understand, then communicate it with your team and encourage them to share your company posts.

Make sure they know why you want them to share. What is your goal or mission?

Provide them with data that shows that what they're doing is working. Show them what their contribution is achieving.

Some companies have also had success by incentivising or gamifying social media posting. Healthy competition can be good for morale.

The Values Pushing You up the Ladder
Sustainability marketing can be the ignition behind phenomenal business growth.
Positioning your brand as an active environmental and ethical leader not only places you at the forefront of the consciously evolving consumer, but also sets you up for long term loyalty. 
Firstly, recognise there is no sustainability marketing without a commitment to sustainable practices within the business. 
Collaborate with your team to identify your sustainability goals 

Remember that change doesn't happen overnight – play the long game

Look for partners with similar values
Secondly, employ sustainability marketing to identify new leads, build relationships and watch your business grow.
Tell your story with truth, authenticity and impact.

Empower your website with compelling content that speaks your users' language and will get found by search engines.
Build your tribe through targeted, strategic social media that generates new leads.
Sustainability marketing humanises your brand message in a way that creates deep connections – in a way that creates champions: those wonderful customers that tell others how amazing you are.
The customer has evolved. They understand the power of their purchase decision. The understand their impact and they make decisions based on their values. 
Sustainability is no longer a 'nice-to-have', but a potent growth strategy with an undeniable positive impact on consumers, employee morale, the community and the environment. 
There are only winners in sustainability marketing.
Vim + Zest is a specialist Branding and Marketing agency for people and organisations that matter. We help leaders to create impact to build a better world.
1 Source: https://www.mckinsey.com/business-functions/marketing-and-sales/our-insights/leading-with-purpose-how-marketing-and-sales-leaders-can-shape-the-next-normal
2 Source: https://www.triplepundit.com/story/2018/business-benefits-sustainability-partnerships/13476
3 Source https://newsroom.hilton.com/corporate/news/hilton-commits-to-cutting-environmental-footprint-in-half-and-doubling-social-impact-investment
4 https://www.marketingweek.com/patagonia-you-cant-reverse-into-values-through-marketing/
5 https://www.patagonia.com/blog/wp-content/uploads/2016/07/nyt_11-25-11.pdf
6 https://blog.hubspot.com/blog/tabid/6307/bid/14416/100-Awesome-Marketing-Stats-Charts-Graphs-Data.aspx
7 https://www.postbeyond.com/blog/the-year-of-social-advocacy-in-the-workplace/#:~:text=Company%20branded%20messages%20reach%20561,external%20communications%20through%20social%20media.