There is substantial opportunity for wellness design in both commercial and residential developments. Wellness Real Estate is considered the next frontier to be radically transformed by wellness; the market was estimated at $134 billion in 2017iv and only continues to grow year on year.
What Is Wellness Real Estate?
The wellness economy was estimated at USD $4.2 trillion in 2017 by the Global Wellness Institute, equating to roughly 5.3% of global economic outputi. It's an industry that's growing faster than the global economy, so it's no wonder wellness is becoming more and more embedded into every area of the market.
Wellness Real Estate was estimated at $134 billion in 2017iv, and is considered the next frontier to be radically transformed by the wider wellness movement. Our environment directly affects our lifestyles, and consumers are growing more conscious of how their homes and communities impact their daily life and behaviours.
"Our environment directly impacts and determines up to 80-90% of our health outcomes."
– Establishing Health And Wellness Metrics For Use Within The Real Estate Industry by Matthew J. Trowbridge, Sarah Gauche Pickell, Christopher R. Pyke, and Douglas P. Jutte
Our homes are one of the most important assets we invest in throughout our lives, so it's only reasonable that they should also be an investment in our health and wellbeing.
From the Americas right through to Asia-Pacific and Africa, there is a rapidly growing interest and consumer demand to extend our wellness experiences beyond travel, to our homes and communities. Developers need to be prioritising wellness in their project plans and focussing on innovative architecture and interior design trends to create spaces that truly foster wellness, evoking senses of comfort and peace.
In this article, we'll explore the wellness real estate market in depth, outline the importance of wellness design in real estate, and investigate how everyone from property developers, real estate agents, interior designers and architects should be promoting wellness in their marketing communications.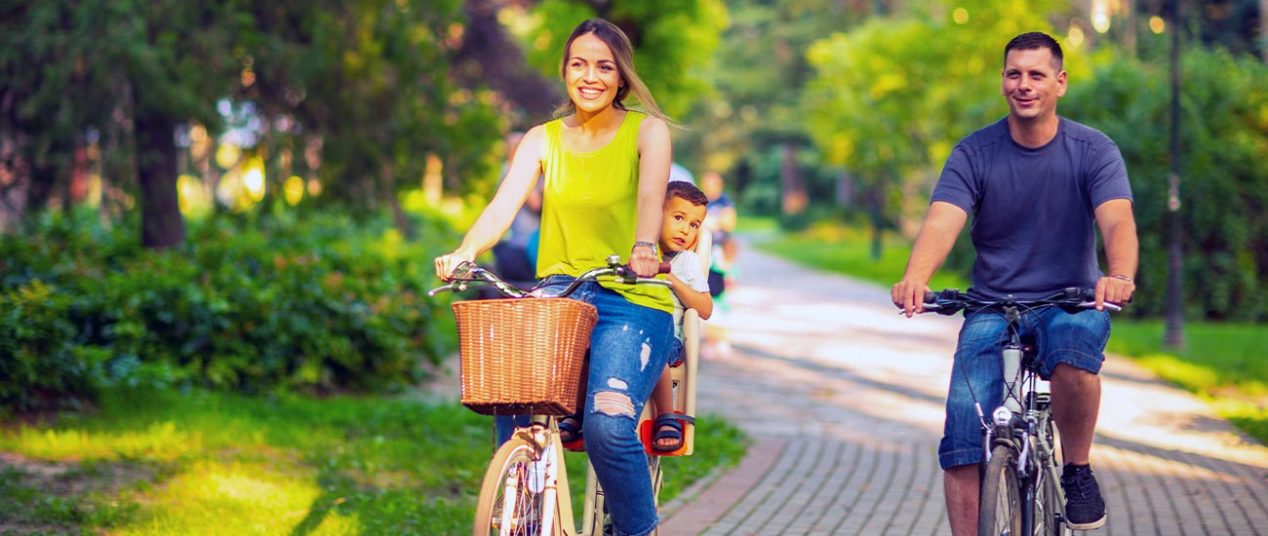 Who Is the Wellness Real Estate Audience?
Global wellness spending is rising faster than income – from yoga and spin classes to sleep apps and meditation, and from juicing, vitamins and organic food, to athleisure and travel – wellness has infiltrated every area of our lives and is a key consideration in everything that we do. Today's consumers apply a 'wellness lens' to how they eat, exercise, relax, work and travel, and as they begin to understand the connection between wellbeing and environment, they are demanding more from their housing and communities. The wellness economy grew from $3.4 trillion to $4.2 trillion in just four years, a growth rate over five times as fast as global economic growth.i
Upscale residential developments around the world are adding wellness components to appeal to higher-income consumers, including indoor air, water and lighting; spas and gyms; healthy and organic restaurants; and wellbeing classes and programs.
However, demand is also coming from middle and upper-middle class consumers, who are looking for homes and communities that support a healthy, balanced lifestyle. There is a substantial need for integration with nature, and residents are increasingly looking toward sea change and tree change movements to address this. Developments with the most basic integration with nature could incorporate features such as bike and walking paths, dog parks, community gardens, and farmers' markets.
The need for healthy, balanced lifestyles is also being driven by the redefinition of traditional workspaces, and the rise of agile working. Traditional workspaces no longer satisfy the needs of modern employees, who value flexibility that allows them to work remotely (or work non-traditional hours, for example) so as to prioritise wellness and live their desired lifestyles, uninterrupted.
Wellness has infiltrated all areas of our lives; it is impacting the way we live and work, and the built environment must be (and is) responding to this.
We are also seeing an increasing demand for wellness design in the lower-income, affordable housing segments. Builders and architects are incorporating wellness design in developments targeted to these consumers to address critical public health needs, an initiative which is being increasingly encouraged by policy makers.
Take, for example, the green building movement. Over the past two decades, green building has driven large-scale adoption of sustainable building practices by developing design guidelines and metrics for developers through its certification process. Since March 2000, more than 33,000 residential, commercial and industrial projects have been certified using the US Green Building Council's Leadership in Energy and Environmental Design (LEED) framework in the United States alone – nearly half of these projects provide affordable housing.
Green building certification achieves increased property value, and limitless opportunity for partnerships with public health bodies, such as the already established relationship between Green Health Initiative and the National Collaborative on Childhood Obesity Research.
Developers should be looking toward green building to enhance their reputation and credibility in wellness real estate; developers with green building certifications will enjoy larger profit margins and increased awareness through partnerships with public health bodies.
"The built environment is the embodiment of what we love, our imagination, and our will. It is what we value and reflects what and whom we care about."
Even as this market continues to grow at an unprecedented rate, very few understand exactly what wellness real estate is, and how their business can take advantage of the immense opportunities available.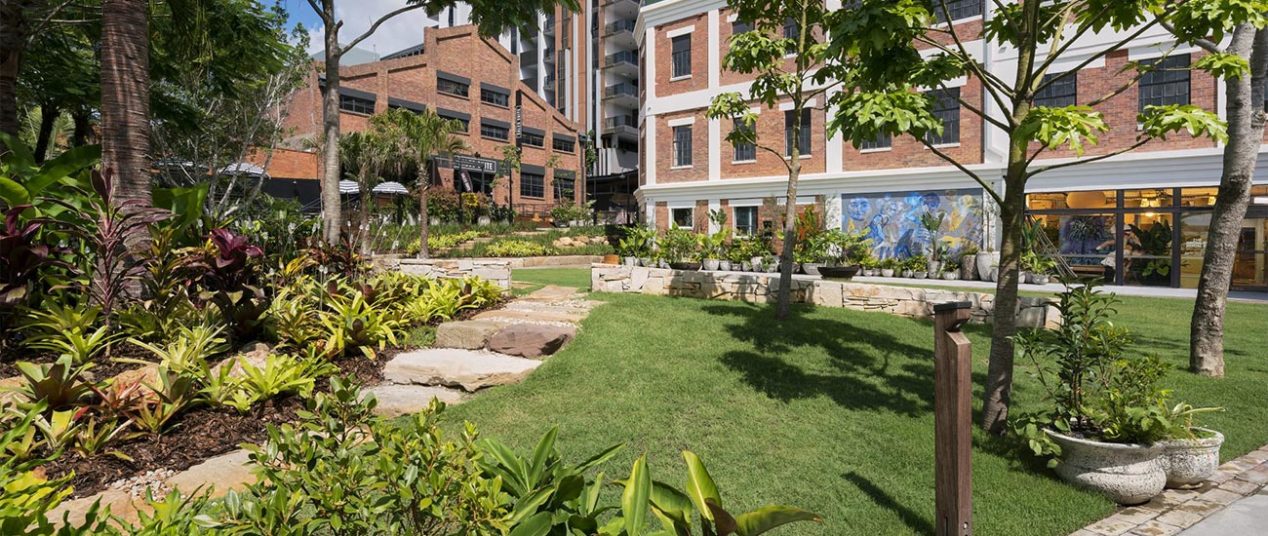 The greater wellness movement has already transformed the tourism market and redefined the modern workplace. Wellness Real Estate is considered the next frontier to be radically transformed by this wider movement; the market was estimated at $134 billion in 2017iv and only continues to grow year on year.
Consumers are more aware and informed now than ever, and have come to understand just how much of an impact our built environments have on our mental and physical health. This has been a key driver in the rapid growth of wellness real estate, as consumers demand more from property developments. This demand extends from residential to commercial developments. It's vital property developers consider wellness design as a priority.
A recent study conducted around consumer interest in wellness real estate revealed that 25% of consumers view the health of themselves and their neighbours as core elements of a family living environment, and were interested in living in a wellness community either full or part-time. The study also found that interest in wellness communities was not directly related to income, age, education or gender, meaning that the broad appeal of wellness design in property spans across many demographic groups.iii
Consumers are no longer simply seeking the basic health services from their housing and communities; they're demanding a much higher level of wellness offering. Homebuyers and renters are becoming more aware of the unhealthy aspects of their living environments and are seeking out better alternatives that align closely with their health and wellbeing values. Nearly 30% would be willing to pay more for real estate that prioritises wellness.iv Achieving wellness is a top consumer priority and they are willing to generously invest in developments with considered health and wellbeing design elements. This represents an enormous monetary opportunity for developers, real estate agents and architects incorporating health and wellness design in their projects to reach a highly engaged consumer market.
A demand for wellness design in real estate doesn't mean consumers are demanding the absolute best in luxurious services and amenities; consumer values in wellness real estate are grounded and practical. They want to incorporate wellness into every aspect of their environment without over-investing in ostentatious luxuries, and their demands are simple. There are global similarities in wellness needs; for example, Australia and New Zealand consumers value living within walking distance to neighbourhood amenities, including parks, walking paths, public transport and local services. They prioritise light, open living spaces and access to community wellness facilities such as gyms, yoga studios, spas, mental health services and organic produce.
Consumers in the Asian market are seeking to incorporate health into their living spaces and value air and water purification through in-built filtration systems and smart technologies that measure air pollution, access to organic produce and healthy food options, easily accessible fitness centres and open, natural outdoor spaces.
Importance of Design Features
Wellness design incorporates all the elements of traditional interior design (form, lines, texture, colour, space, and light) with the aim of transforming an environment into a natural space that feels inherently good. Wellness real estate should evoke feelings of peace and calm, and it should be effortless for residents to feel that energy.
Consumer values and demands in the real estate market are fairly uniform, however, different spaces will appeal to various types of consumers and it's vital that businesses address this in their marketing communications. Some will revel in dark and moody spaces that help to unwind from the stress of everyday life, while others will find peace in large, open spaces with natural light and bright colours.
Design for wellness ensures every small detail has been taken care of to offer a seamless, natural experience that evokes feelings of contentment. Consumers want to live in houses and communities that make them feel better – wellness design understands that everything in an environment invokes a sensory reaction, contributing to the overall experience of a space, and seeks to offer residents natural feelings of peace and calm.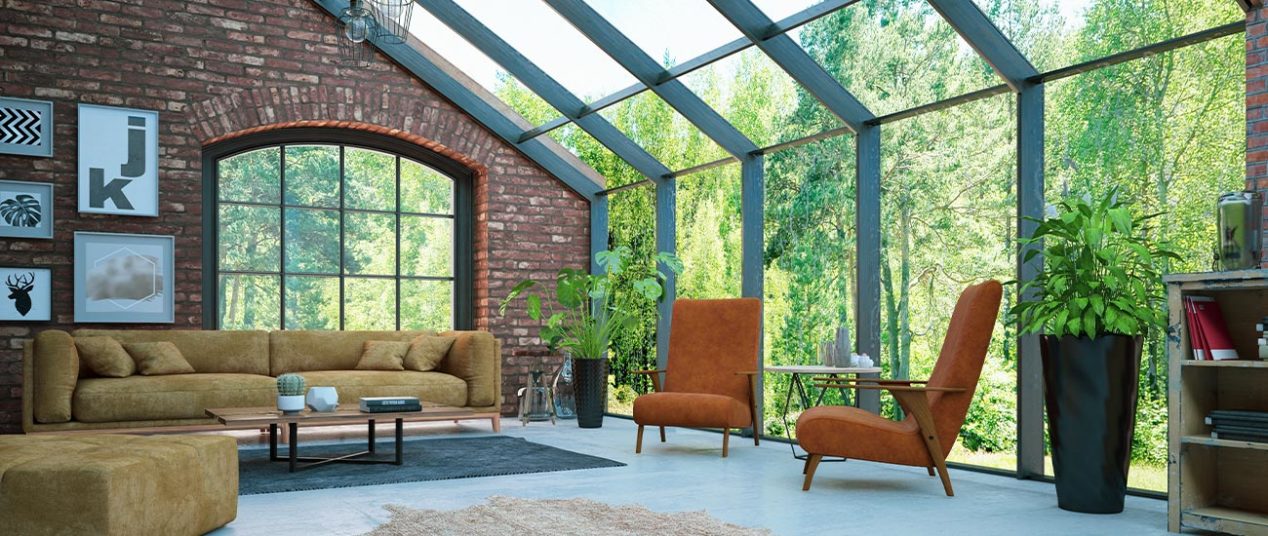 What Makes a Design 'Well'?
Wellness design uses a number of tools such as texture, colour, lighting and tone combined with building structure and privacy to evoke the ultimate feeling of safety and comfort. Each of these elements should speak to each other in an interconnectedness that creates the 'language' of the environment. While it may seem somewhat ambiguous, the interaction of design elements and cues is at the heart of the way we think and feel in a space.
Wellness and healthcare design relies on already established psychological behaviours and patterns. Employed by major grocery chains and retailers for decades, it leads people through a design with an openness that encourages them to explore further. When applied in the right way, these design cues are subtle and subliminal, and should evoke a sense of warmth and belonging.
Ultimately, wellness design should make a person feel supported, comfortable and welcome.
What Are the Opportunities?
Consumers are demanding more from their living spaces in a time where understanding of the impact of our environments on mental and physical health and wellbeing is at its peak. Buyers have demonstrated a strong willingness to pay more (up to 30%)i for environments that incorporate healthcare and wellness design, and residential properties that have been designed with wellbeing in mind are achieving sale price premiums.
Compared to the level of demand, there is an undersupply of wellness real estate offerings in the market, presenting an opportunity for developers, wellness architects and real estate agents to showcase property wellness design elements in their marketing communications.
Wellness design features attracting the highest price premiums in real estate:
Proximity and easy access to natural and recreational amenities.
Neighbourhood walkability.
Nature walls in shopping centres and shared spaces.
Solar panelling.
Sustainability in retail spaces, including plastic-free environments and access to relevant disposal options for different items.
Community gardens and compost facilities.
Community wellness services including healthy food options, fitness centres, dietary classes, yoga studios and access to mental health facilities.
Sustainability features, including non-toxic and low waste building materials.
Healthy home features, including indoor air and high-quality water.
The Connection Between Wellness Real Estate and Wellness Communities
Developing and promoting wellness real estate can be beneficial for our health and address many consumer demands, however, it doesn't automatically create a wellness community. Consider that some wellness real estate developments are designed to be exclusive or encourage residents to stay within the confines of the home. These developments miss the crucial impact that community can have on overall personal health and wellbeing.
Wellness real estate provides the foundations for cultivating wellness communities; the magic happens when our home environments are designed in ways that foster a sense of wider connection and belonging. Developers and architects can achieve this through careful planning, design and construction that prioritise holistic wellness across many dimensions. For example, development plans that incorporate community gardens or nature walks. Businesses should consider these insights when promoting wellness design in real estate and seek to create a brand story that speaks to holistic health and wellness, starting in the home and extending into the surrounding community.
Wellness Design in the Home
When developing marketing strategies around health and wellness real estate offerings, it's important that businesses communicate the ease with which wellness spaces can be created in the home. For example, renters may feel limited in their ability to create a home that evokes a sense of calm and belonging. Whilst they may feel limited by structural design and fixtures in the home, real estate agents should encourage renters to view the home as a blank canvas that they are free to add their own touches of wellness to, such as fragrances, lamps, candles and natural textures.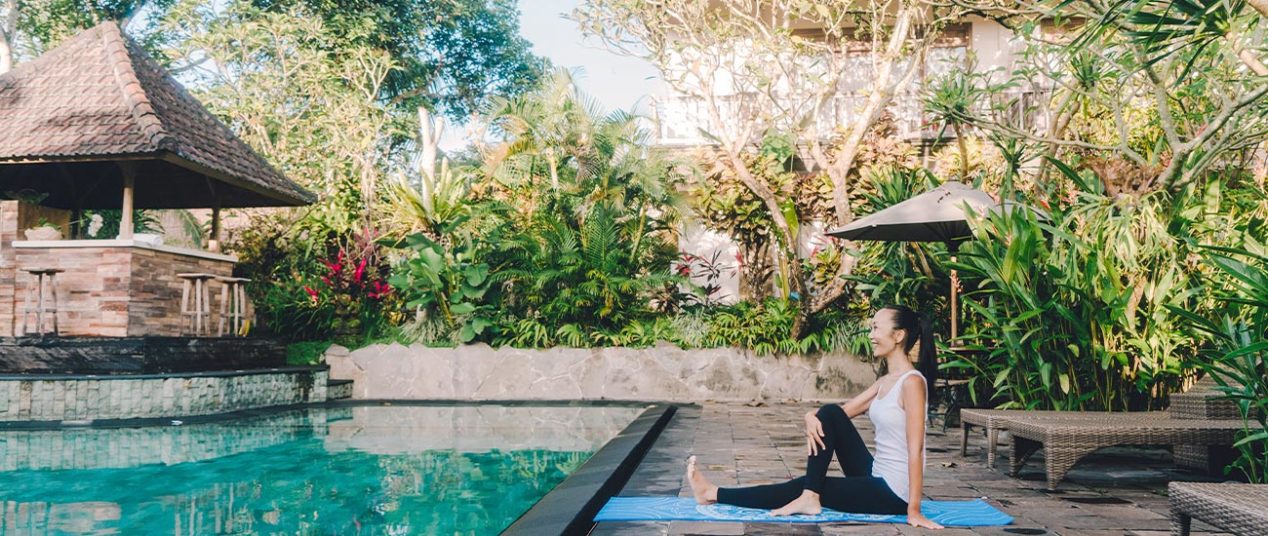 Wellness Design in Tourism
In the construction of resorts and hotels, it's vital that developers and architects consider how design impacts a guest's sense of wellbeing. This involves planning how public and private spaces interact with each other, where activities will occur and the impact these spaces have on the rest of the environment.
Areas for rest and relaxation and restaurants or public eating spaces should be carefully considered; areas designed for rest should typically be built away from noisy, social areas. However, the location of facilities designed to be accessible without impacting the overall guest experience, such as coffee carts, should also be considered.
Private rooms and villas should be designed as a representation of the resort and should bring together all of the different health and wellness offerings to anchor in a holistic guest experience.
You might be interested in:
Wellness Design in the Workplace
In response to the growth in demand for agile, flexible working spaces and behaviours, employers are increasingly incorporating healthcare and wellness design elements into their offices and work environments. A recent surge in freelance and remote working has seen companies explore new approaches and develop spaces that blur the lines between living, working and wellness.
These companies find success in prioritising people, and responding to the wellness demands of their employees by offering workspaces and practices that encourage a healthy work life balance, and offer facilities and services to address a number of health and wellbeing needs.
For example, Time Living has developed a new concept that features approx. 400 apartments connected to 50,000 sq. feet of coworking space, a fitness centre, spa, café and kids club. iv
Wellness Design in Aged Care
As the global population ages at a rapid rate, wellness and healthcare design principles are becoming a vital consideration in the planning and development of retirement villages and aged care facilities. In fact, age-restricted and retirement communities have been credited as early contributors to the movement towards incorporating wellness design into real estate.
Developers are tailoring designs to the active lifestyles of the baby boomer generation by showcasing recreational and social features in their plans. For example, the development of Kendal Sonoma in California showcases meditation rooms and mindfulness design cues in addition to other wellness elements to nurture its residents. iv
Not forgetting the importance of creating wellness communities, many aged care facilities hold social wellbeing at the forefront of their design and offer art classes, performance theatre, group activities and communal recreation spaces. Gone are the days of bland, clinical aged care facilities.
Wellness in aged care offers residents the ability to continue living their ideal lifestyles and enjoy shared experiences that contribute to overall health and wellbeing.
Wellness Design in Childcare
Wellness design is just beginning to infiltrate the childcare industry, and can already be seen in schools. The shared understanding that when we feel well, we perform well is driving this injection of healthcare design in childcare centres, and what better stage of life to instil values of health and wellbeing.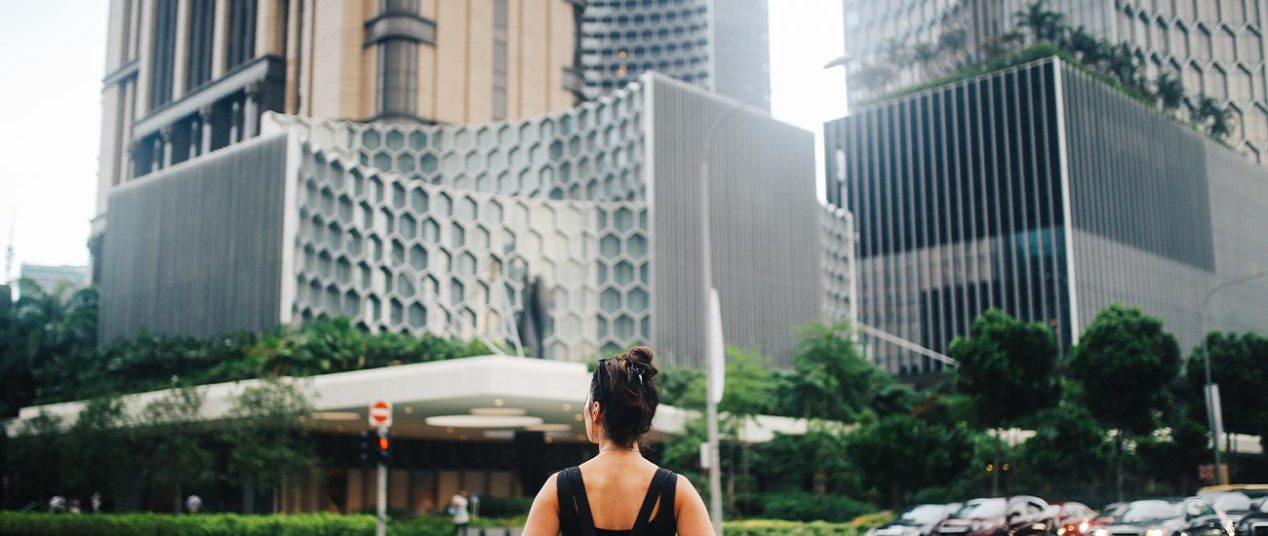 Future Outlook: Asia-Pacific
The Asia-Pacific wellness real estate market size was estimated at USD $47 billion in 2017, with a compound annual growth rate of 7.3%.iv Australia is credited as the driving market for the development of wellness real estate; the growth in the Australian market is more centralised, organised and larger-scale than that of other markets. i In the past five years, growth in this market has skyrocketed due to the large number of suburban communities with a focus on wellness and sustainability, planned and developed in every major metropolitan area across the country.
In Asia, China is developing a rapidly expanding number of wellness real estate projects and is set for robust future growth, driven by rising concerns about air pollution and urban sprawl. In 2015, US-based wellness real estate firm, Delos, partnered with Chinese real estate company, Sino-Ocean Land, to advance healthy building in China. The partnership seeks to promote health and wellness in China by transforming indoor environments into spaces that help nurture, sustain and promote human health and wellbeing. As part of the partnership, Sino-Ocean Land announced a commitment to the WELL Building Standard that saw the company pledge to pursue WELL Certification for all of its new development projects in Southern China.
India is similarly positioned to experience strong growth; a developing interest in healthy homes has emerged in recent years, measured by the rise in consumer demand in the category, and the real estate market is responding accordingly.
Similar growth trends are occurring in Malaysia, Singapore and Vietnam.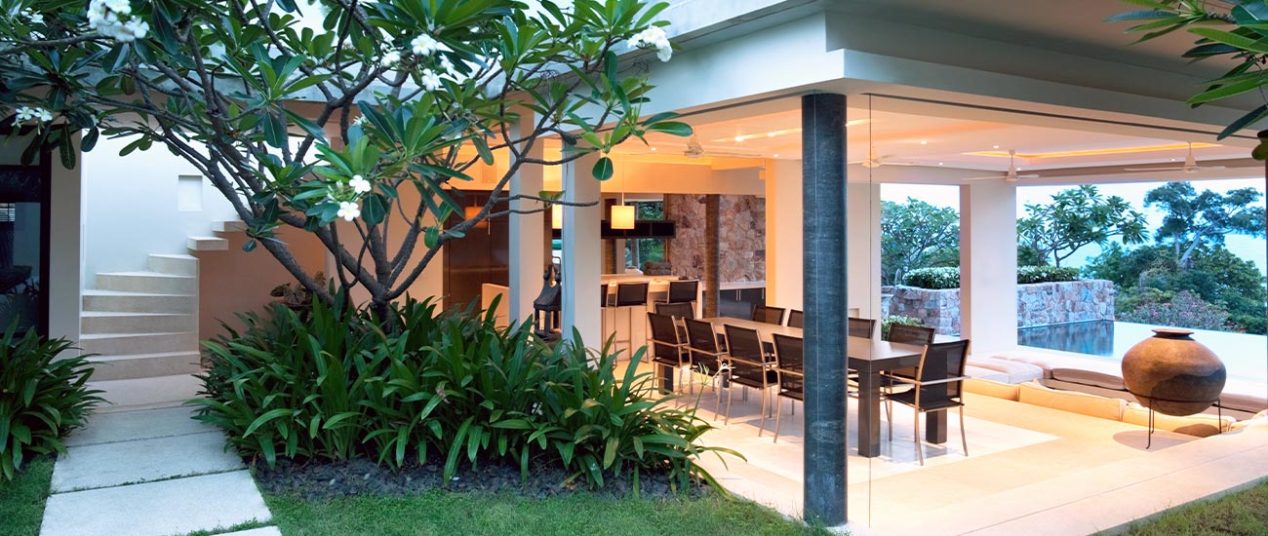 Wellness Real Estate is considered the next frontier to be radically transformed by the wellness movement. Consumers are growing more conscious of how their homes, communities and surrounding environments impact their daily life and behaviours, and are demanding more from their home, work and recreational spaces.
Wellness real estate is experiencing an over demand and undersupply, and attracting healthy price premiums as a result. Studies have demonstrated that consumers are willing to pay approximately 30% more to live in a home environment that supports their health and wellness needs. i
There is an incredible opportunity for developers, architects, real estate agents and interior designers to devise strategic marketing communications that showcase health and wellness in real estate and reach a highly engaged market, boosting awareness and revenue.
Vim + Zest is a specialist Branding and Marketing agency for people and organisations that matter. We help leaders to create impact to build a better world.
i Understanding Wellness: Opportunities & Impacts of the Wellness Economy for Regional Development Global Wellness Institute White Paper Series, September 2019
ii Build Well to Live Well Wellness Lifestyle Real Estate and Communities, January 2018
iii Health and Wellness Lifestyle Survey, conducted by American Lives, 2017
iv Building Healthy Communities: Establishing Health And Wellness Metrics For Use Within The Real Estate Industry, 2014 https://www.healthaffairs.org/doi/full/10.1377/hlthaff.2014.0654
v Consumer health information needs and preferences: A rapid evidence review, Australian Commission on Safety and Quality in Health Care, 2017