There is an unprecedented opportunity for marketers to take advantage of the rapidly growing $639 billion wellness tourism industry. 'Wellness' is now a $4.2 trillion dollar industry and is growing at a staggering rate – 5 times faster than the GDP growth rate. Wellness is present in all areas of our lives, and today's travellers overwhelmingly prioritise health and wellbeing over traditional notions of luxury and location.
Tourism providers and resort managers can drive increased bookings and establish themselves as leaders in the market through deep data-informed audience analysis, defining traveller search intent, email segmentation, smart social listening and engaging content.
What Is Wellness Tourism?
Wellness tourism is travel associated with the pursuit of maintaining or enhancing one's personal health and wellbeing. Wellness tourism sits at the powerful intersection of two growing industries: the $2.6 trillion tourism industry and the $4.2 trillion wellness industry.
Today, holistic health and prevention are at the centre of consumer decision-making, and people expect to continue their healthy lifestyles and wellness routines without interruption, when they are away from home. With so much hyper-connectivity, stress and anxiety embedded in our busy lives, wellness tourism provides an opportunity to unplug, maintain and improve our holistic health.
Wellness is now the collective factor that binds travellers' desires. Today, luxury and location matter less than the actual experience of a destination and how it can help reset a traveller's mind and body. A report by the Global Wellness Institute estimated wellness tourism as not only a $639 billion global market (2017), but it's rapid growth is more than twice the growth speed as general tourism markets.i
Taking into account that the three core aspects of the global wellness ecosystem are Wellness Tourism, Wellness Real Estate, and Wellness in the Workplace – the patterns speak to a collective longing to feel better. When we take a holistic view, it becomes an all-round subject that can assist with planning and strategising your approach to wellness travel marketing.
In the face of longer life spans, rising chronic illness and a desire to reduce stress, travellers are seeking ways to create down time that isn't necessarily solved just by switching off your phone. Health and wellness tourism is the response to our innate need to unplug from 24-hour busy-ness. It's this constantly 'on' state that's making us re-examine the way we live. It's also driving us to seek wellness in every area of our lives.
With wellness tourism growing at such a staggering rate, it poses the question: what can you do to capitalise on this fast-growing trend? The answer comes down to understanding data, having an agile business model, and personalised customer centricity.
Tourism providers and resort managers can drive increased bookings and establish themselves as leaders in the market through deep data-informed audience analysis, defining traveller search intent, email segmentation, smart social listening and engaging content.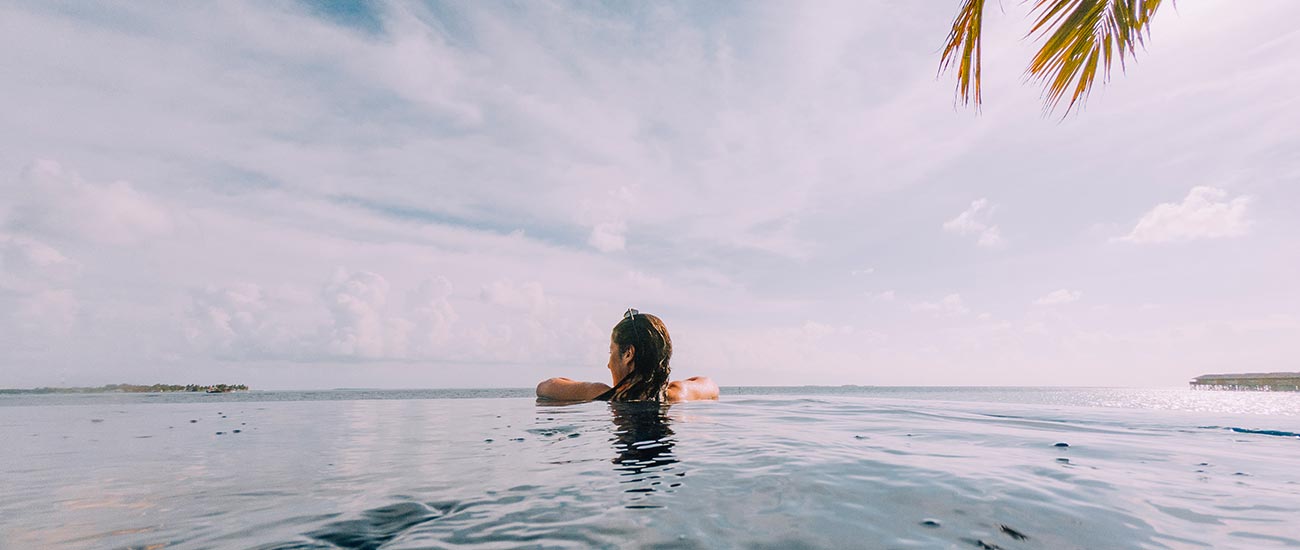 What Wellness Means to Your Guests Is Key
It is vital that marketers understand and recognise that wellness means different things to different guests. For example, corporate travellers may define wellness in a physical sense – having access to modern and clean gym facilities, a yoga studio or healthy dining options. Other travellers may have a more in-depth perspective; some may be seeking mental wellness over physical wellness, and value in-room health and wellbeing media, meditation and restorative classes, or even spiritual experiences.
Far beyond spa and pampering treatments, wellness could mean food cooked by a local family, an exclusive wilderness adventure, or even a volunteer sustainability program. Or, wellness could be simply creating an environment where people don't want to leave. Décor, small touches and facilities that allows your guests to luxuriate in comfort – things like deep baths, infrared saunas, herbal teas and bamboo sheets will give the impression of wellness.
Understanding wellness and incorporating it into every aspect of your hotel, cruise liner or resort is key to creating a holistic guest experience. Speaking to the deeper search for happiness, switching off and connection (to self, others and environment) is what makes the difference.
Greater Demand for Transparency and Sustainability
Truly understanding your audience and what wellness means to them is the key. Wellness travellers demand greater transparency. They want to know their money is funding sustainable practices and making a difference to the world as a whole.
The sustainable tourism movement is growing, and travellers are more interested in supporting responsible over luxurious travel. Destinations with a focus on nature conservation, human rights and sustainable development spur meaningful, educational and memorable experiences for guests and see travel providers receive an income boost as a result.
A 2016 study by Sustainable Travel International and Mandala Research revealed that eco-tourists tend to stay longer, spend more, and believe they have a responsibility to respect the culture of the destination.[i]
While sustainable travel was once viewed as an inconvenience, over the last four years, 60 percent of U.S. travellers reported taking a sustainable trip and say they felt a responsibility to ensure their trips didn't cause harm to a destination.[ii]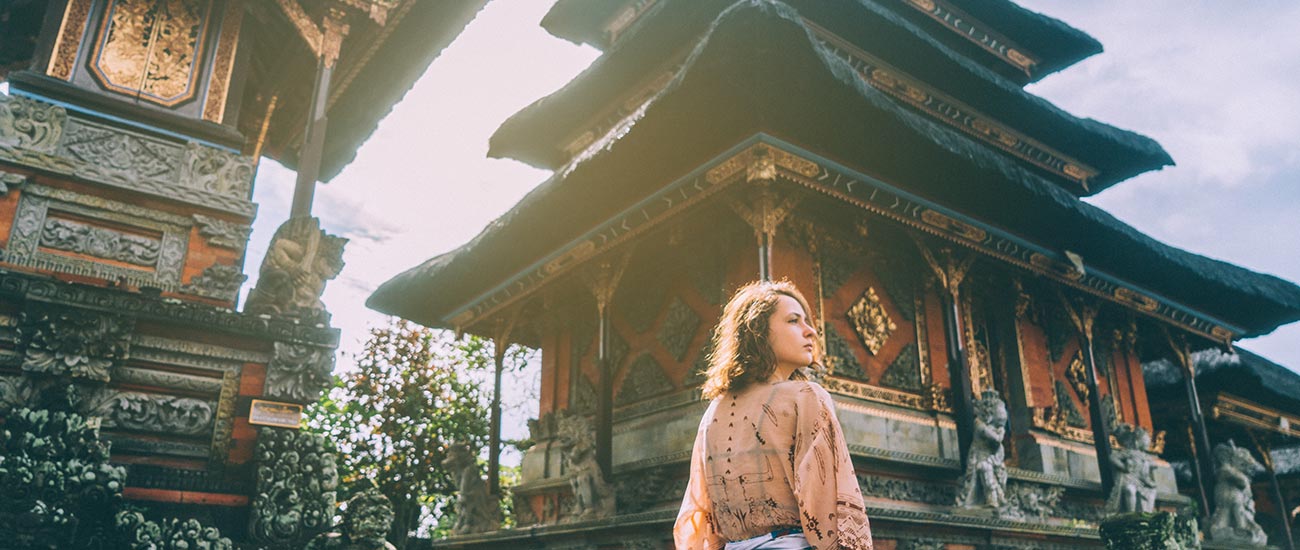 So What's Missing, and How Do You Get on Board?
The good news is – you don't need to make any drastic changes to your business model. It's purely a case of recognising the growing need for wellbeing and capitalising on wellness in order to grow and benefit your business.
Travel Wellness: Who Are Wellness Travellers?
The Global Wellness Institute has identified two principal wellness travellers: Primary and Secondary. A Primary Wellness Traveller is someone whose trip or destination choice is primarily motivated by wellness. They're someone who books a specific fitness travel experience or yoga holiday, for example.
A Secondary Wellness Traveller is a guest who seeks to maintain wellness while traveling, or who participates in wellness experiences while taking any type of trip for leisure or business. They're still engaging in other aspects of general tourism – food, sightseeing, art & culture – but seek added value from the wellness space.
"In 2017, secondary wellness tourism accounted for 89% of wellness tourism trips and 86% of wellness tourism expenditures. Secondary wellness tourism trips grew by 10% annually, while primary trips grew by 8% annually from 2015-2017."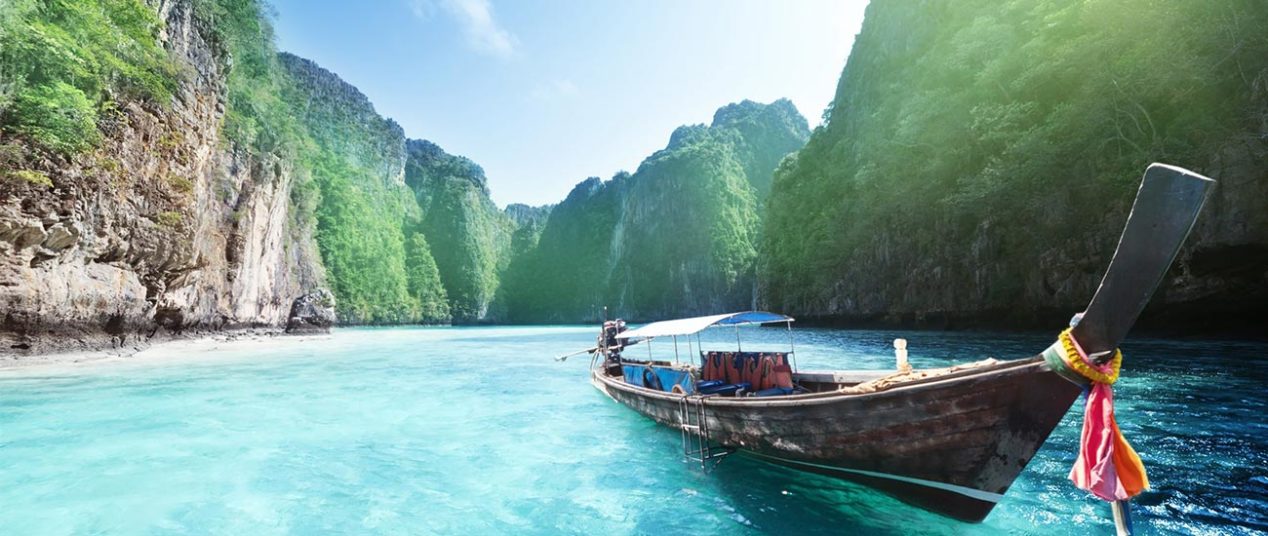 What Do Wellness Travellers Want?
In a nutshell, they want slow travel, deep connection and memorable experiences. The desire for luxury has been overtaken by an appetite for life-changing experiences and self-actualisation.
Health and wellness tourism presents an almost limitless opportunity to create outside-the-box travel that restores the senses and enables travellers to feel more alive. It's time to think of wellness as happiness.
Traditional Luxury Aspirations Replaced by Desire for Self-Actualisation
Gone are the days when travellers wanted to cram in as many sightseeing visits as possible. What we want is to be able to meander, to walk or cycle. We're less inclined to get on a bus that does 10 stops before planting us at the next hotel – even if it does have a view.
We're desperately craving real connection and a slower pace so we can be the best version of ourselves. Slow travel invites us to consider – what will make your customer feel more relaxed and engaged, not just with their environment, but with themselves?
When we understand that luxury is more about making a guest feel special and valued than gold-plated cutlery, it broadens the potential.
Dining out is the perfect example where luxury is no longer about grandeur, but more about feeling comfortable while you enjoy the finer things in life. We want the best quality produce in a relaxed environment, without the pomp and starch of a fine dining venue. Wellness travellers may have the resources, but their choices are grounded in 'conscious decision making'.
How Does the 'Collective Longing to Feel Better' Translate Into a Marketing Strategy?
Adopting a data-driven, audience focussed marketing approach, and building credibility as a travel wellness provider, will put you in front of the competition. Granularly understanding and responding to your audience's wellness priorities will help you create a highly targeted strategic marketing plan.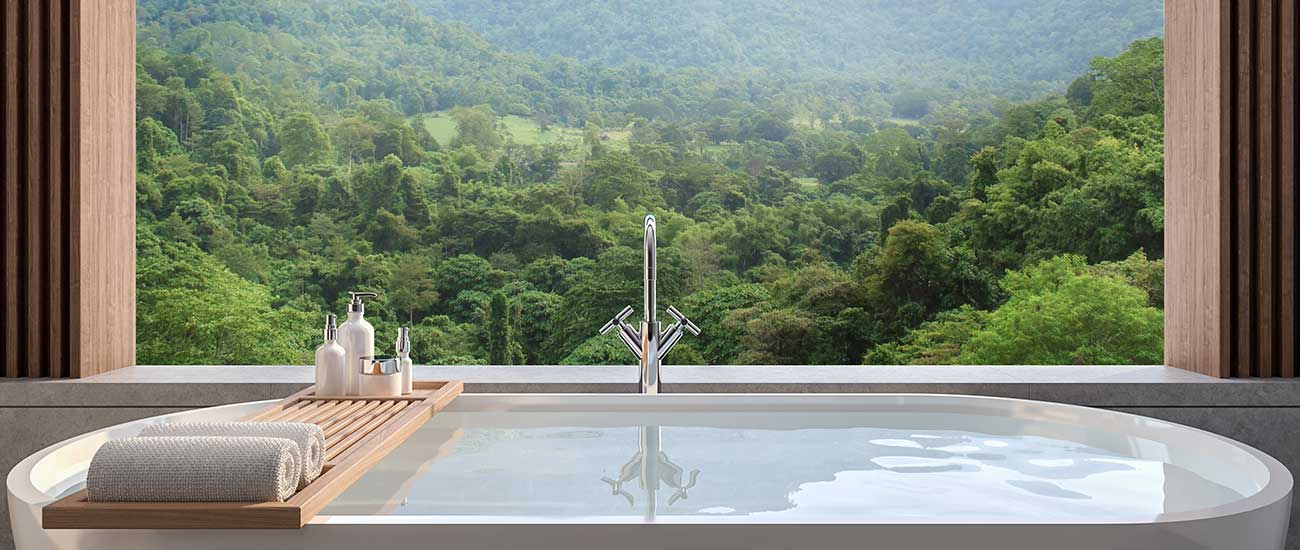 Wellness Tourism: Where Are the Opportunities?
How can you bring wellness into every aspect of your guest experience? It begins with understanding what wellness means to your particular audience.
Bringing wellness tourism to the forefront of your business model will engage potential guests and drive bookings. Delivering highly tailored packages with personalised service and unique guest experiences to an ever-growing band of wellness seekers is key to your wellness offering. What they want will differ depending on the sector you're in. The immense level of growth in wellness tourism holds the biggest opportunity for hotels, resorts, airlines, spas and cruise companies.
What are your wellness customers seeking? Ultimately, they want an immersive experience that they will remember. They want fabrics that feel good, they want food that nourishes, and they want service that's friendly and intuitive.
In short, they want destinations where they can unplug, feel inspired and reconnected. They want to be changed in a positive way. In addition to bringing about positive change within themselves, wellness travellers prefer to stay in places that bring about positive change in the world.
Luxury resort brand, One&Only, offers customised health & wellness programs designed by leading experts to 'inspire transformation like nowhere else' in some of the world's most beautiful destinations. Six Senses in Vietnam offers both. Yes, they have a wellness program and handmade Naturalmat mattresses to help you sleep better. But the resort also funds community education and has established an incubation area on the beach for turtles to safely lay their eggs.
Cross-Category Expansion Opportunities
A Well+Good reader survey of almost 5,000 participants showed their readers (mostly millennials) would rather go on a fitness retreat with a trusted instructor than book into a 5-star luxury resort[i]. It shows that wellness is a largely about trust and connection. This trust extends beyond the resort and why cross-category partnerships are where some of the richest growth opportunities lie.
Tourism providers can take advantage of this by collaborating with well-known health and wellbeing brands or influencers to offer their guests a holistic, immersive wellness experience.  Supplying sustainable toiletries, partnering with health-focused restaurants providing room service or eco-friendly towel and linen providers, demonstrate a brand's commitment to holistic wellness travel.
Fluidity of Spaces and Wellness Design
Fluidity of spaces – such as hotels that offer informal workspaces for locals and travellers – provides an emergent opportunity for growth in wellness tourism.
Wellness design incorporates all the elements of traditional interior design with the aim of transforming an environment into a natural space that feels inherently good. Spaces should evoke feelings of peace and calm, and it should be effortless for your guests to feel that energy.
Wellness design uses a number of tools such as texture, colour, lighting and tone combined with building structure and privacy to evoke the ultimate feeling of support and comfort. Each of these elements should speak to each other in an interconnectedness that creates the 'language' of the environment. The interaction of design elements and cues is at the heart of creating a space that fosters feelings of wellness.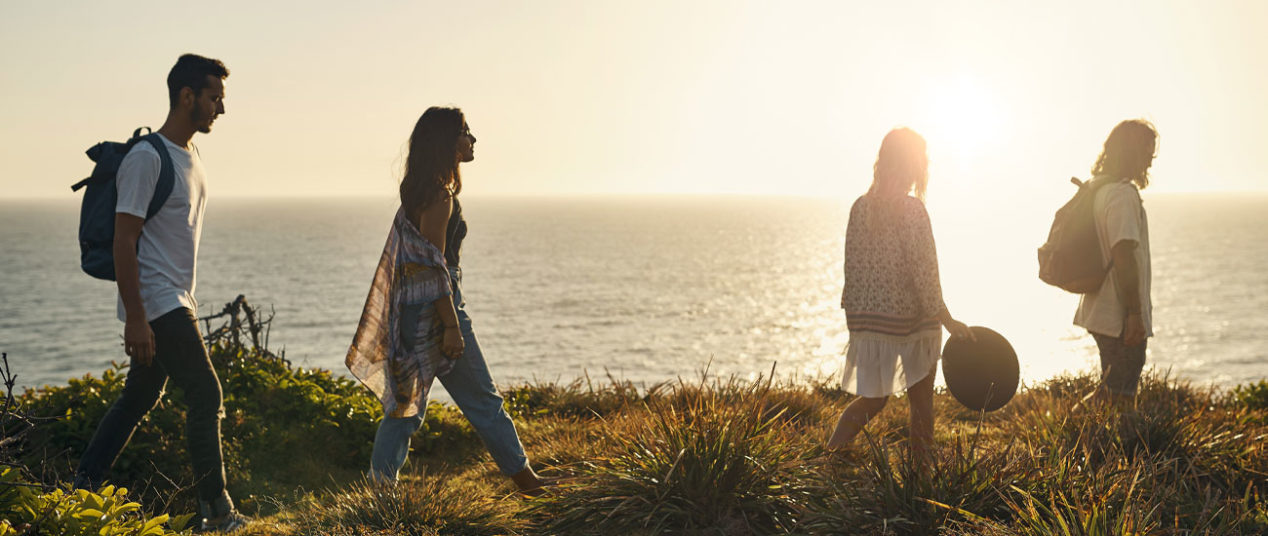 Wellness Travel: How to Leverage Data
To stand out as a true health and wellness travel provider, you need to know your customer's behaviour inside and out. The future lies in being able to create a truly unique experience they're happy to pay for. Your customer insights are informed by data that speaks to the future of health and wellness tourism. Without this analytical understanding, you could miss the mark.
Segment Your Email Database
A simple task, but something that's at your fingertips right now. Further segment your audiences to personalise your communication around wellness. You could offer customised itineraries for specific audience groups based on behavioural trends. For example, if you understand a particular business traveller regularly uses your hotel gym, share with them a personalised fitness itinerary with the best running routes in the city, or suggested workout routines using the equipment in your gym.
Use Smart Social Media Listening
Keep up to date with the conversation. Understand what people are talking about. What are they seeking? Go beyond travel destinations and look at types of accommodation, popular hotel facilities, activities and themes.
Understanding search intent will allow you to strategically design offerings to meet your customer's needs.
What specific destinations, activities, facilities and experiences are your customers searching for?
What are their motivations? Are they looking for a spa vacation, adventure holiday, cultural immersion or all of these things combined? Can you create specific packages to meet all their motivations? Maybe exclusive access to a transformational sweat lodge facilitated by an indigenous elder will tick the box.


Are there seasonal trends in specific keyword phases? Is winter, for example, the best time to run a 3-day weekend retreat with a fitness influencer?
Wellness travellers are seeking experiences that will change them for the better. Your job as a travel provider is to understand what they're seeking so you can creatively target them with emotional storytelling and a highly targeted personalised offering. The answer to the question of 'What' is in the behavioural data.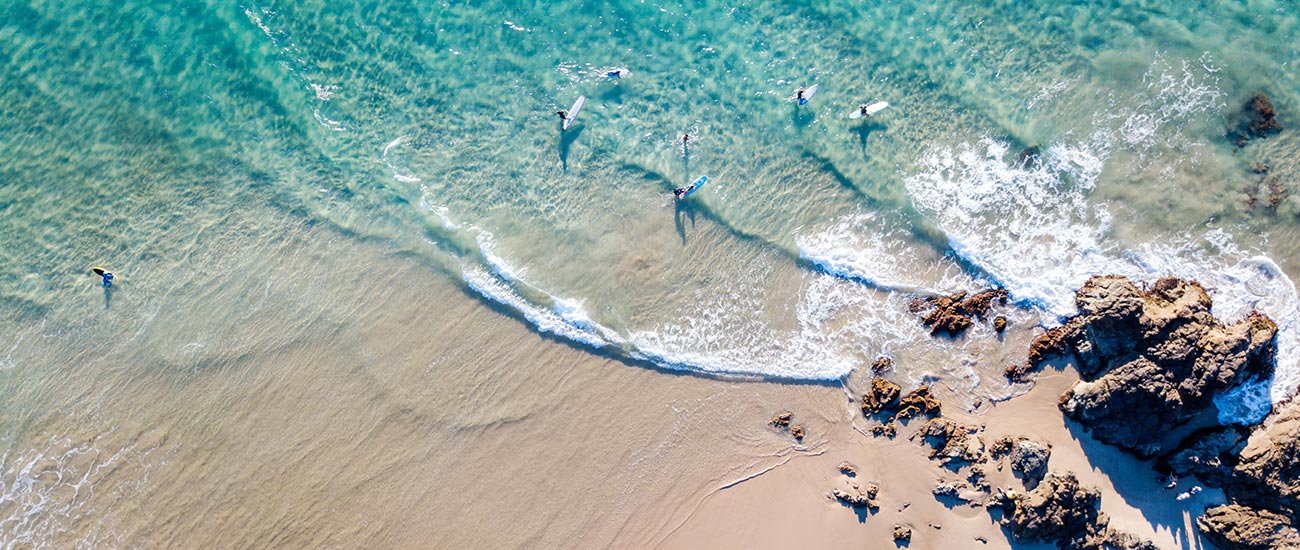 Wellness Travel: True Wellness Is About Connection
Travel remains the world's largest industry, and travel brands are seeking to become 'experience platforms' over anything else, offering guests the ability to experience true connection to themselves, others and the environment or cultures around them.
Since opening in 2016, internationally award-winning Elements of Byron has become one of Australia's top wellness destinations.
Providing a barefoot luxury resort with family friendly, business appropriate and adult-exclusive areas, as well as ample opportunities to boost wellbeing, wellness is front of mind for Elements of Byron. This ability to simultaneously speak to multiple pillars is at the heart of travel wellness and the core of their success.
From the design of the villas, which are nestled in nature and full of natural light and materials to complimentary daily yoga and a spa offering holistic treatments, Elements is a place of reconnection and relaxation, as well as luxury. The resort is a leading example for showing how to offer customers a high level of personalisation and connection through a holistic understanding of wellness.
You might be interested in:
Creating Purposeful Content: Stand Out From the Crowd
Engaging content is at the epicentre of expert positioning and conversion. You need to understand what is at the heart of your customers' needs and create content pillars to meet those interests. If your guests are seeking wellness, which aspect of wellness are they interested in? Is it food, fitness or maybe luxury spas – or all three? Perhaps it's family time or outdoor activities?
Define Search Behaviours – Content to Serve
Define the areas your target guests are searching for, know where they're searching, and become a lighthouse in that space. If food is the pillar of interest, producing content about vegetarian and vegan restaurants in your area, or healthy recipes they can make on the go will help to position you as the expert. Regularly feeding relevant content through blogs, social posts and podcasts is an integrative way to establish credibility. But without knowing your audience and their intent, you'll be swimming against the tide.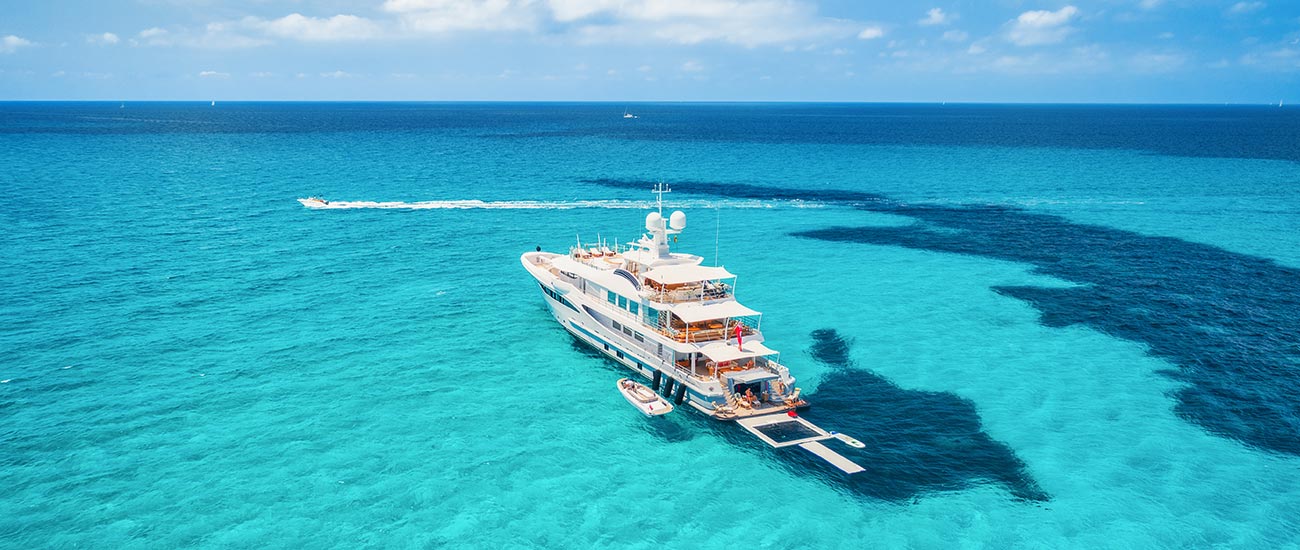 Wellness Tourism: Get on Board
Wellness tourism and travel is what consumers want – and increasingly expect. If you haven't yet looked at how your business can attract, and cater for, wellness travellers, it's time to get on board. Building credibility as a wellness travel and tourism provider will put you in front of the competition, attract more customers, increase bookings, and ensure you're at the forefront of the latest travel trends and opportunities. The immense level of growth in wellness tourism is an incredible opportunity for businesses within the travel sector to boost their reputation and revenue.
Vim + Zest is a specialist Branding and Marketing agency for people and organisations that matter. We help leaders to create impact to build a better world.
i Global Wellness Institute, Global Wellness Economy Monitor, October 2018

ii Mandala Research, The Role of Sustainability in Travel and Tourism, 2016

iii Samantha Kummerer, s. (2019). Eco-friendly tourism is becoming a movement, and more vacationers are buying into the concept. [online] CNBC. Available at: https://www.cnbc.com/2018/04/27/eco-friendly-tourism-is-becoming-a-movement-and-more-vacationers-are-buying-into-the-concept.html [Accessed 15 Oct. 2019].

iv Global Wellness Institute, Global Wellness Economy Monitor, October 2018

v Alnuweiri, T. (2019). Well+Good Retreats will be your wellness vacay | Well+Good. [online] Well+Good. Available at: https://www.wellandgood.com/good-travel/well-and-good-retreats-news/ [Accessed 15 Oct. 2019].